Build Automator Documentation


Direct Online Support
---
This option is available from the "Help | Direct online support" in the main menu. This gives you a window with a "Need Help?" button.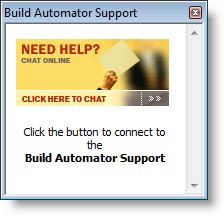 Click on the button and you will get a browser window that looks like this: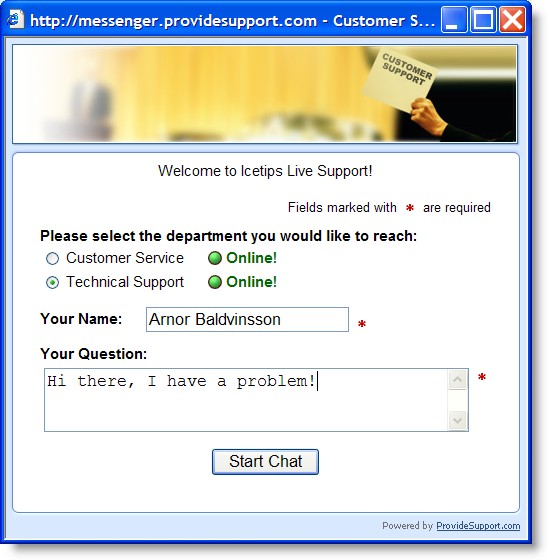 When you hit the "Start Chat" button, your message is immediately displayed on our support computers, ready for an operator to take your "call" Once you press the "Start Chat" button you will get a new browser screen: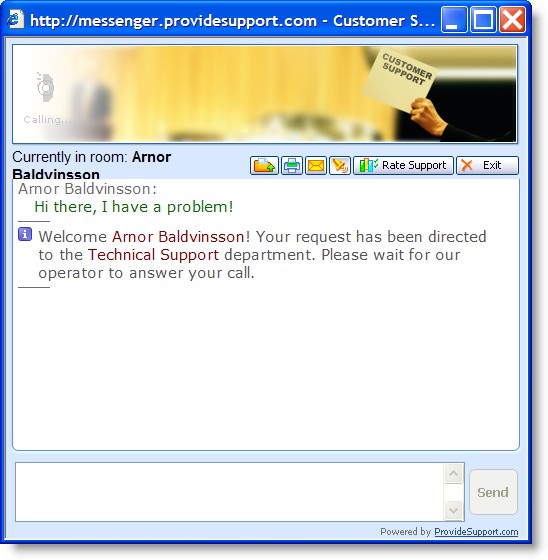 When someone picks up on our end, the screen will display more information: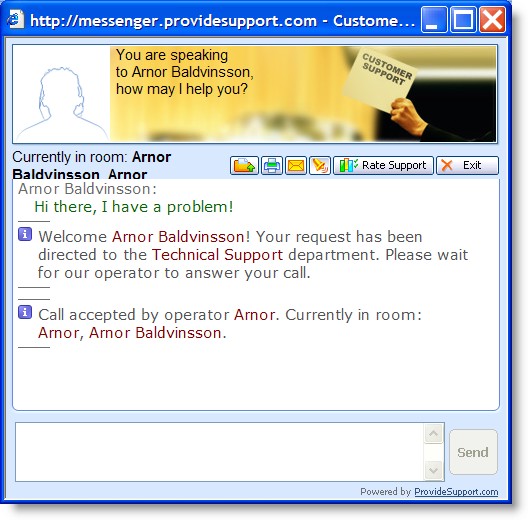 If, on the other hand, nobody is available to take your call, the screen will also display it and give you an option to leave us a message: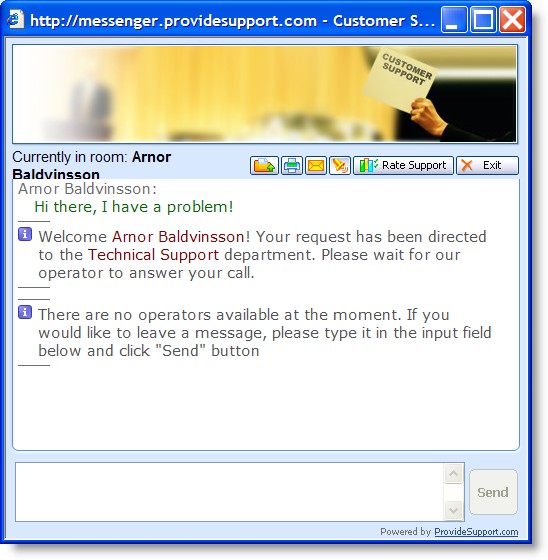 In this case, please leave us a message with your email address and we will get back to you as soon as possible. Please note that the "Send" button is not enabled unless you type something into the text box at the bottom to prevent empty messages being sent to us.
---
Direct link to this page: http://www.buildautomator.com/onlinemanual/online_support_chat.htm
---