Build Automator Documentation


Action Items Properties
---
The Action Items Properties window can be accessed from the Project Window by right clicking with the mouse and select "Properties" For the most part the information there is fixed and cannot be changed, with the exception of the Condition. The Condition gives you the power to set a condition for the execution of this Action Item.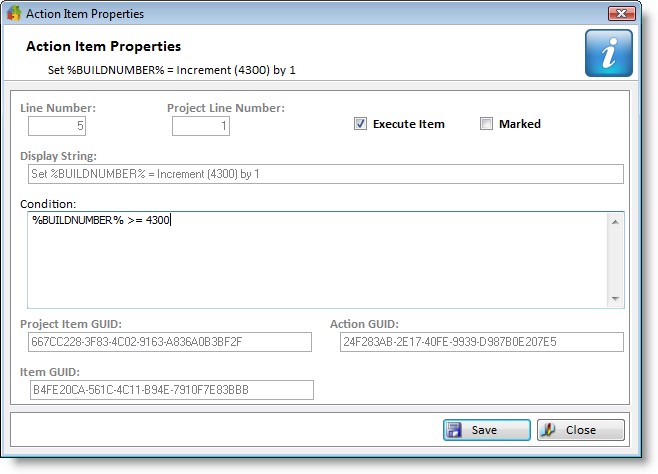 This window shows information about the Action Item including all the GUIDs that are associated with the Action Item. It also shows the Line number, Project Line Number, Execute Item and if the item is Marked as part of multiple selection. All these entries and check boxes are read-only and only for information purposes.
Only the Condition entry is not read-only and you can construct whatever condition you need for this Action Item to execute.
---
Direct link to this page: http://www.buildautomator.com/onlinemanual/action_items_properties.htm
---