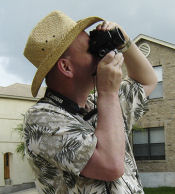 About Us
The Build Automator is brought to you by Icetips Alta LLC of Port Angeles, Washington. Icetips Alta LLC was founded as Icetips Software in 2001 by Arnor Baldvinsson and Susan Pichotta.
Arnor is a native of Iceland, and holds a degree in Agriculture from Hvanneyri Agricultural College (now known as the Agricultural University of Iceland). Originally, Arnor was a farmer/rancher near the village of Reydarfjordur in eastern Iceland. During the long cold winters on the farm, Arnor spent more and more time bending the farm's PC software to do his will.
Since then, Arnor has worked as a software developer in Iceland, Denmark and the United States, doing work for companies as diverse as LabCorp, Price Waterhouse Coopers and Allerup EDB.
In 2001, Arnor and his partner, Susan Pichotta, founded Icetips Software in San Antonio, Texas. Icetips provides quality software tools for Clarion developers. In 2007, that became Icetips Creative, Inc. and Susan's icon products were added to the company. In 2009 we set up Icetips Alta LLC after we moved to Port Angeles, Washington.
Icetips Alta is pleased to bring the Build Automator to the software development market. The Build Automator exemplifies Icetips' commitment to continue providing quality products for software developers.